With so many uncertainties in the world, Solo travelling has become challenging to pursue but more desired by individuals because of the pressure of everyday life. All and sundry, there is an increase in people searching for places of isolation to unwind and reconnect with themselves.
The reasons why solo travel is incredibly beneficial are endless but some of the main advantages are that it broadens our horizons, plunges us out of our comfort zone, and provides a great opportunity to meet new people and create new memories. The idea of travelling alone may be a daunting one at first but once you've decided to go for it, it can be one of the most exciting experiences you'll have. With that, here are a few more reasons why you should travel solo.
1. Travelling alone enables you to understand yourself more profoundly.
Travelling alone requires you to make your own decisions and closely examine how you are feeling in the moment. This means learning more about yourself while travelling without the opinions, advice or feedback of others. You will understand what you're comfortable with, what you're not and what you really want to do when the choice is yours. It may sound cliche, but there is no doubt that solo travel is a journey of self-discovery.
2. Travelling alone is cheaper
Travelling with children and family will cost you a lot more than travelling alone. You can't buy one ice cream cone and share it among 4 people. Singles vacations are cost-effective because you get to decide what your budget is and how you spend it. You can choose whether you just want to grab a quick bite on the go for a day or treat yourself to a delicious meal for one. You can choose days to do less to save money for travelling later. It's also much cheaper to look for single-person accommodation, as in most cases all you need is a bed.
3. You are responsible for making the decisions
Whether you're travelling as a pair or in a group, it is natural that people may want to do the same thing as you and that can easily bring assurance and comfort. However, when travelling alone, what you want to do is your choice, not anyone else's. So you have to become very mature with decision-making, trust your intuition and use advice from
trustworthy sources.
Additionally, this will improve your post travelling skills as your decision-making skills would vastly improve. For example, you would know the dangers of some street-side vendors as opposed to a novice.
4. With solo travel, you can do what you want, when you want
Another particular advantage of being in charge of decision-making while travelling is that you can do whatever you want, whenever you want. When travelling with a group or family, everyone's needs and desires must be taken into consideration, which can often lead to a lot of compromises. That means you can eat at your favourite restaurant, get up as early or as late as you like, and even spend the day at the beach when you're tired.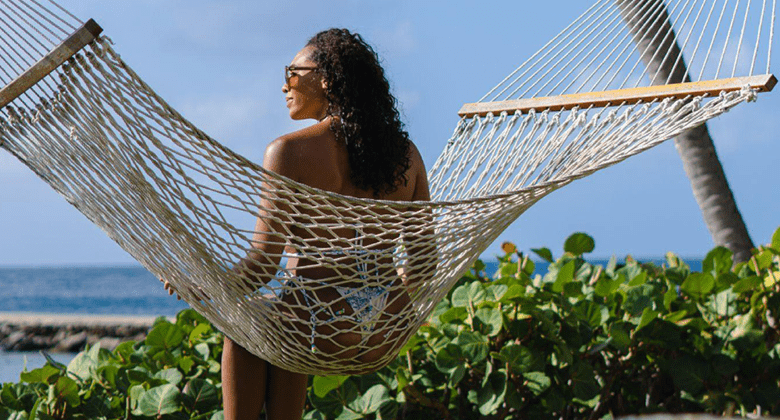 5. Travelling alone makes it easier to make friends
Undoubtedly, one of the biggest benefits of travelling alone is that you get to interact with far more people than you would if you were with others. The idea of starting a conversation with a stranger sounds a little daunting, but within hours of your trip, you'll find it's a lot easier than you thought. If you are keen to chat and get along, you might even join a group for part of your trip. You never know, this could happen to you.
6. You can easily become multilingual
If you're travelling as part of a group, you don't necessarily have to try to learn the native language of the country you are travelling to as you can chat with fellow travellers as you
please. However, as a solo traveller, there are many situations where you have to communicate with people and that can put us in a position to learn at least the basics. This may seem difficult at first, but over time you will begin to understand strange words and phrases in another language, often enough to indicate their meaning. If you travel long enough, you might be able to piece together a sentence or two!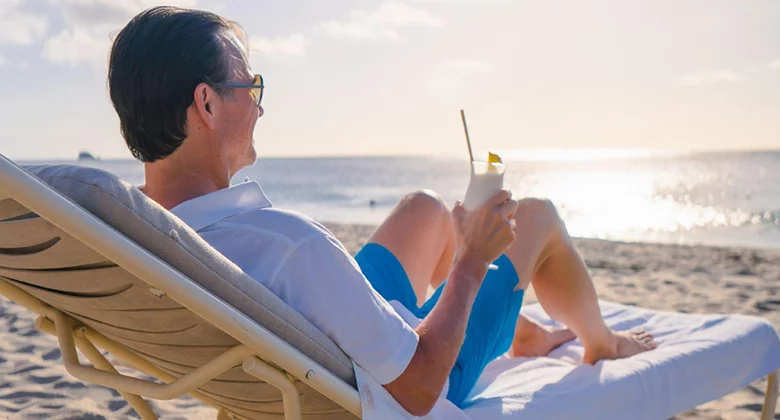 7. It's great for your well-being
Lastly, what we believe is the best benefit of travelling and spending time alone, is that it is excellent for your mental well-being. So, combining these is a match made in heaven.
After all, sometimes there isn't anything better than escaping your normal life and friends for a bit. Research shows that travelling alone is a particularly good thing to do in terms of your mental health as it both gets your endorphins flowing, making you a happier person and helps reduce stress and depression.
Solo vacations are becoming very attractive these days as more and more people find joy in exotic and personal new experiences, creating something wholly unique. Of course, one of the greatest joys of travelling solo is meeting other like-minded souls and sharing stories with new people, or at least those who haven't sat through your narrations 17 times. With that in mind, the healthy wellness pioneers at luxury St. Lucian resort StolenTime by Rendezvous have something special in store for independent travellers this summer. From July 10th to August 20th, solo travellers are invited to experience entertainment and activities with Solo and Fitness travellers in mind-from hosted communal tables, group hikes, fitness and arts/craft experiences to weekly included sunset cruises!
With special rates for guests during Summer solos, as it's also known, it is a warm welcome respite for solo traveller holidays, providing a chance for solo travellers to come together and rejuvenate in a beautiful West Indian Environment.
Highlights of StolenTime Solos, which is open to guests staying in Single Garden Rooms and single-occupancy in a double room include:
Every Evening Hosted Communal Tables for Solo Travellers
Weekly Solos Cocktail Reception
Weekly Sunset Cruise for Solo Travellers
Weekly Beach Fete with Live Music
Weekly Art and Craft Classes
Weekly Market Walk
Weekly Cooking Class
Daily Group Yoga
Spinning Classes
Cycling Tour every weekend
Mixology Class – twice a week
BeachFit – 5 days per week