Saint Lucia, with its lush landscapes, crystal-clear waters, and vibrant culture, is a Caribbean gem that beckons travellers from around the world. While it's known for its luxurious resorts and idyllic beaches, visiting Saint Lucia doesn't have to break the bank. With careful planning and some savvy strategies, you can explore this tropical paradise without emptying your wallet.
1. Plan Ahead and Be Flexible
The key to saving money on your Saint Lucia trip starts with thorough planning. Research and book your accommodations, flights, and activities well in advance. This way, you'll have more time to compare prices, take advantage of early booking discounts, and secure the best deals. Additionally, consider being flexible with your travel dates. Saint Lucia's prices can vary significantly depending on the time of year. Travelling during the off-peak season, typically from May to mid-December, can yield substantial savings compared to the peak tourist season.
2. Hunt for Affordable Flights
Finding budget-friendly flights to Saint Lucia is crucial for trimming your travel expenses. Here are some tips to help you find affordable airfare:
Use Fare Comparison Websites: Utilise flight comparison websites like Skyscanner, Google Flights, or Kayak to compare prices from different airlines and booking platforms. Set up fare alerts to monitor price fluctuations and snag deals when they appear.
Consider Nearby Airports: Be flexible with your departure and arrival airports. Sometimes, flying into or out of nearby airports can result in significant savings. For Saint Lucia, you might explore options like Hewanorra International Airport (UVF) and George F.L. Charles Airport (SLU).
Book Mid-Week Flights: Airlines tend to offer lower fares on Tuesdays and Wednesdays. If your travel dates allow, aim to book flights during these mid-week days for potential savings.
3. Choose Affordable Accommodations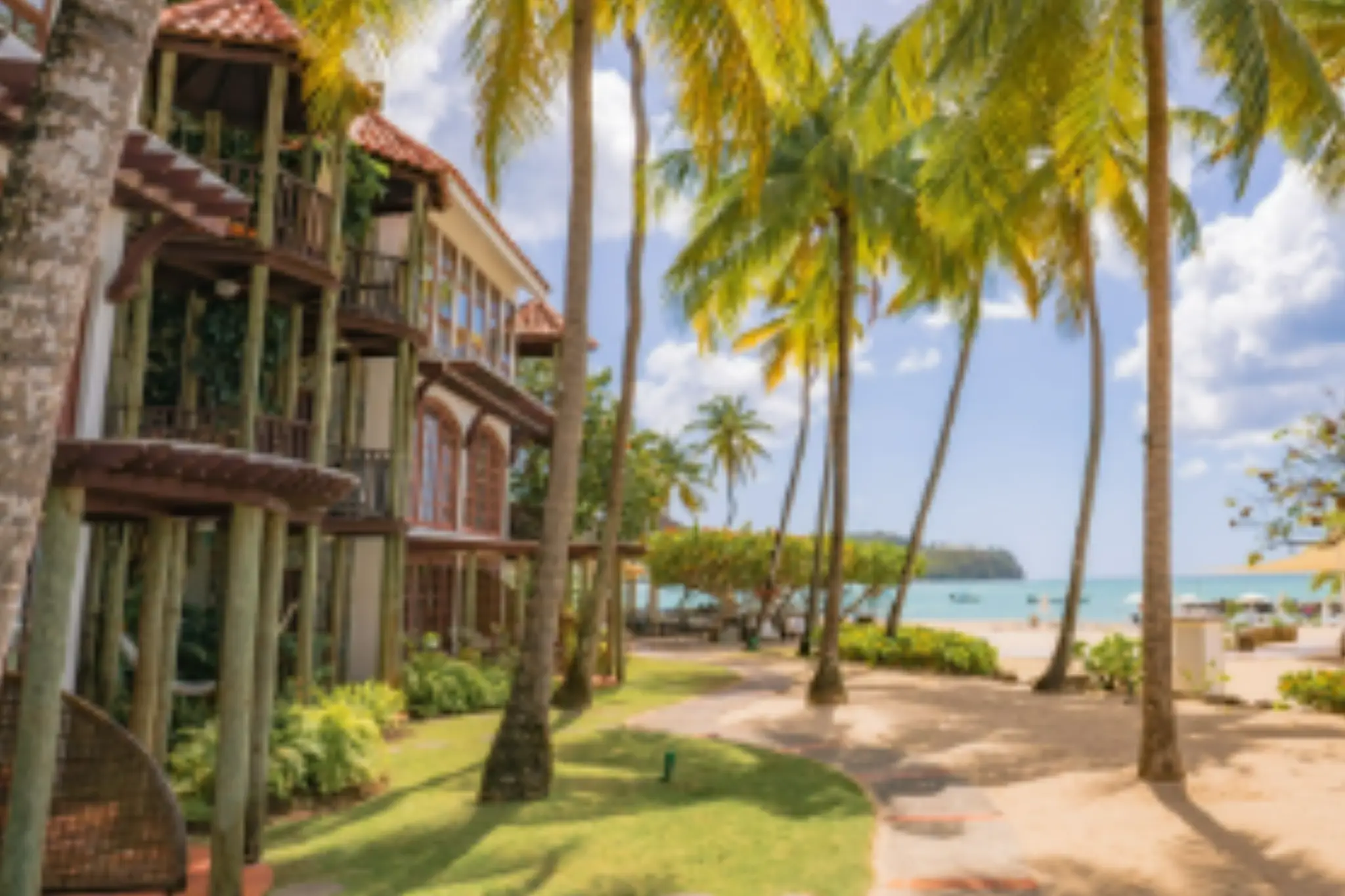 Boutique Resort accommodations like StolenTime, although they may seem more expensive up front, can actually help travellers save money in various ways. Firstly, resorts often bundle services and amenities into their package prices, which can provide excellent value. Many resorts include meals, activities, and entertainment in the overall cost, eliminating the need to spend extra money on dining out and entertainment options. This all-inclusive approach can result in significant savings, especially for families and couples looking to enjoy a variety of experiences without constantly reaching for their wallets.
4. Embrace Budget-Friendly Activities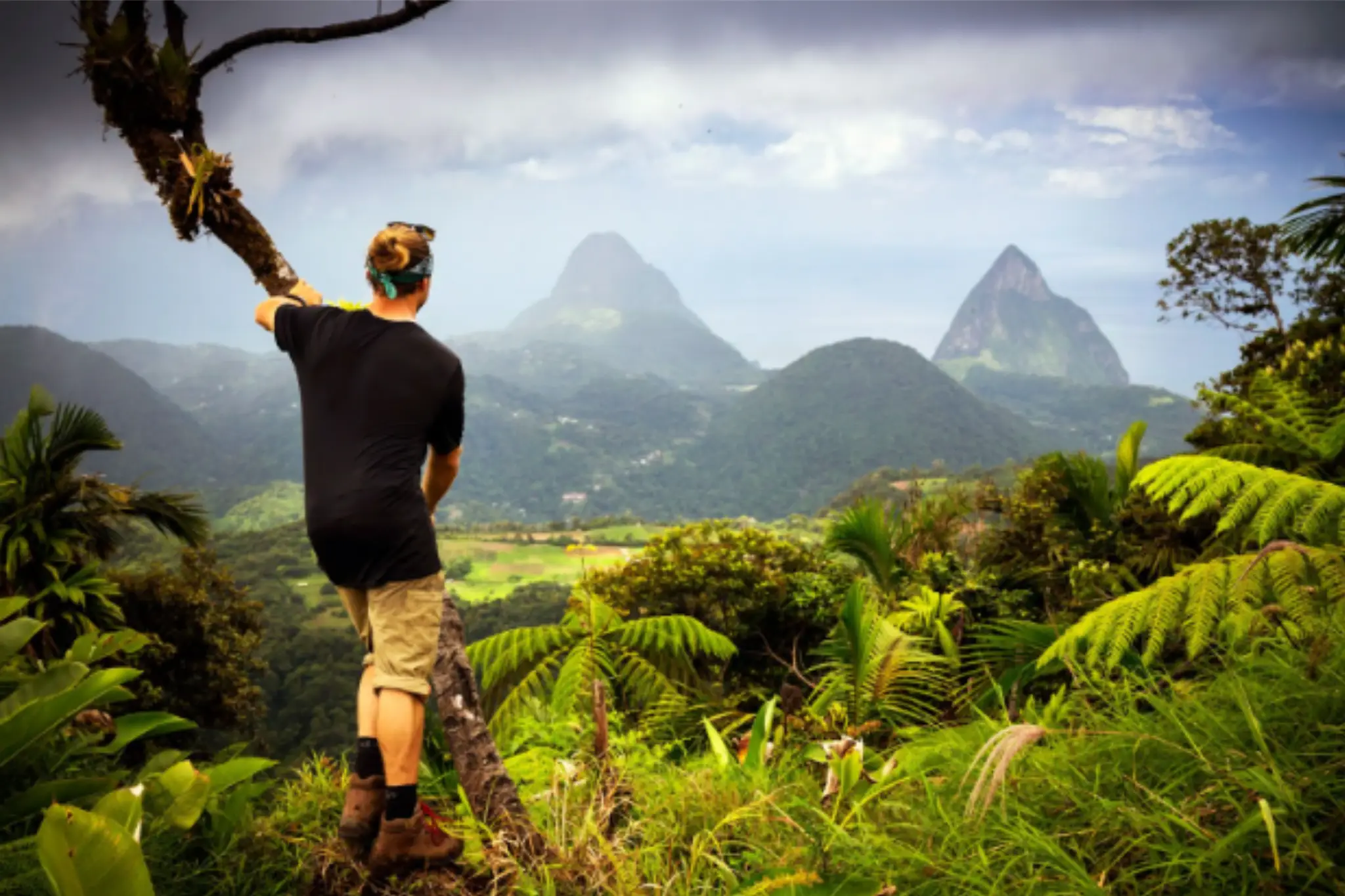 While Saint Lucia offers a wide array of activities and attractions, not all of them come with a hefty price tag. Here are some budget-friendly ways to explore the island:
Hike the Pitons: Hiking the iconic Pitons—Gros Piton and Petit Piton—offers breathtaking views. Ensure you're prepared with appropriate footwear, water, and sunscreen.
Consider Nearby Airports: Be flexible with your departure and arrival airports. Sometimes, flying into or out of nearby airports can result in significant savings. For Saint Lucia, you might explore options like Hewanorra International Airport (UVF) and George F.L. Charles Airport (SLU).
Relax on Public Beaches: Saint Lucia boasts several public beaches where you can sunbathe, swim, and enjoy the Caribbean waters without any entrance fees.
Explore Local Markets: Peruse local markets like Castries Market, where you can find handmade crafts, spices, and fresh produce. It's an excellent opportunity for affordable souvenirs and cultural immersion.
Take Advantage of Free Events: Check the local event calendar for free cultural events, festivals, and performances happening during your stay.
5. Use Public Transportation
Renting a car in Saint Lucia can be expensive, and driving on the island's winding roads can be challenging for some visitors. Consider using public transportation as a cost-effective alternative. Saint Lucia has a network of buses that can take you to various parts of the island, providing a more budget-friendly way to explore.
6. Travel Light and Avoid Excess Baggage Fees
To avoid unexpected fees at the airport, pack efficiently and within the weight limits allowed by your airline. Excess baggage fees can add up quickly and put a dent in your travel budget. Be mindful of the weight of your luggage and consider packing multi-purpose clothing items to reduce the number of outfits you need.
7. Exchange Currency Wisely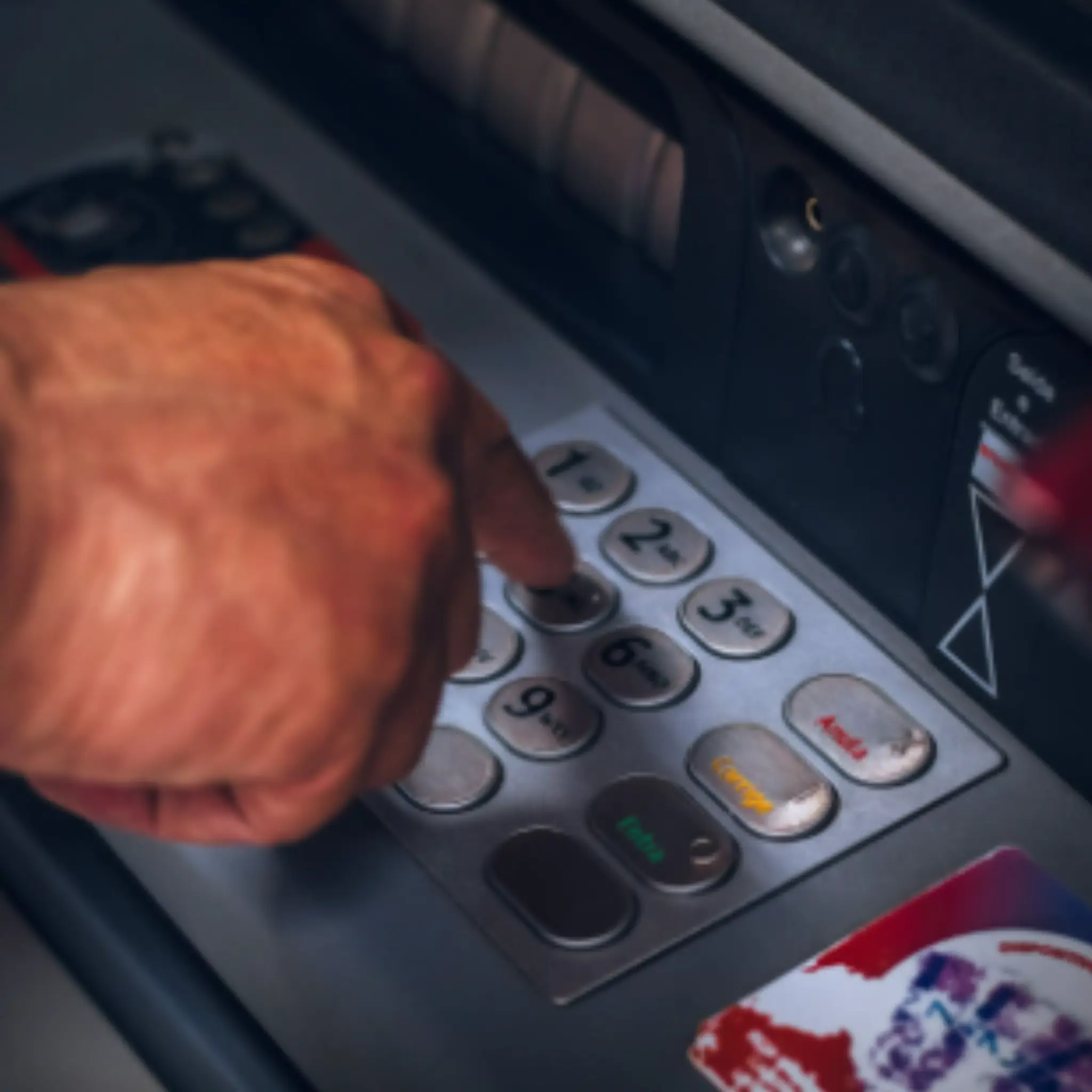 When exchanging currency, be cautious of unfavourable exchange rates and fees at airports and currency exchange kiosks. It's often more cost-effective to withdraw cash in the local currency from ATMs or use credit cards that offer favourable exchange rates. Check with your bank regarding foreign transaction fees to minimise additional charges.
8. Stay Hydrated and Use Reusable Bottles
The West Indian sun can be a different experience to many, and purchasing bottled water throughout your trip can become expensive. Reduce costs and help the environment by bringing a reusable water bottle and filling it up with potable water from reliable sources, such as your accommodations or public fountains.
9. Take Advantage of Free Wi-Fi
To stay connected and avoid international roaming charges, utilise free Wi-Fi available at many hotels, restaurants, and cafés in Saint Lucia. Make use of messaging apps and Wi-Fi calling to stay in touch with loved ones without incurring additional costs.
10. Be Cautious with Souvenir Shopping
While it's tempting to bring home souvenirs from your trip, be mindful of overspending. Set a budget for souvenir shopping and prioritise items that have sentimental value or cultural significance. Look for local artisans and markets where you can find unique and reasonably priced keepsakes.
11. Seek Local Advice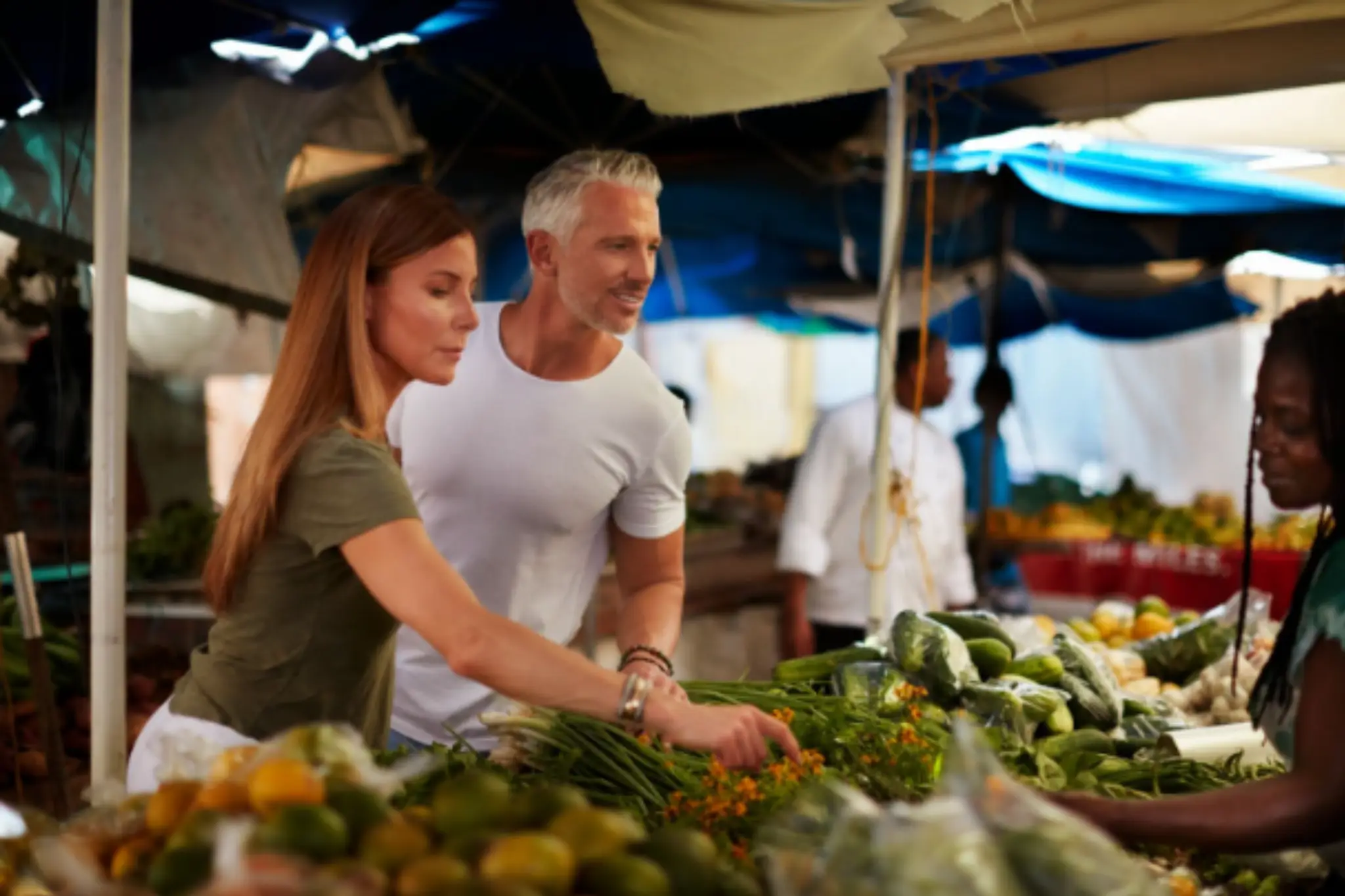 Engage with locals and fellow travellers to gather insider tips on budget-friendly activities, dining options, and hidden gems. Locals often know the best spots to experience the authentic culture of Saint Lucia without the tourist price tag.
Travelling to Saint Lucia on a budget is not only possible but also incredibly rewarding. By planning ahead, making informed choices, and embracing affordable experiences, you can explore this West Indian paradise without compromising your finances. Whether you're hiking the Pitons, savouring local cuisine, or relaxing on the island's pristine beaches, Saint Lucia has plenty to offer budget-conscious travellers who seek adventure, culture, and natural beauty without the hefty price tag. So, pack your bags, apply these money-saving strategies, and get ready to create unforgettable memories while keeping your wallet happy in Saint Lucia.