Romantic Dining
At Rendezvous we are incurable romantics and when it comes to dining, we excel. The Trysting Place is naturally romantic and dining under the stars at Malabar equally so in a different way, but there's nothing like your own special table, hidden away somewhere and customised to make it an unforgettable memory.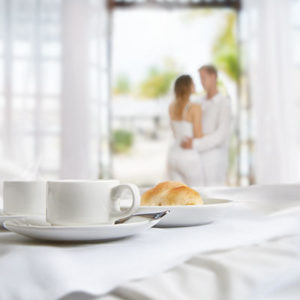 Breakfast, lunch or dinner; at a table, a picnic rug or in bed; under the stars, on the beach, in the garden, in the Lazy River, the spa or your balcony – whatever you choose, we'll make it very special for you.
We'll help you choose the menu, ( you can even go with chef to the market to collect some ingredients) the wines, cocktails, lighting, decor and music to create the perfect happening for you both.
Any ideas you might have before you come, you can share with us and we'll get the ball rolling before you even arrive.